Joe Rincione, Financial Advisor - Helping You Plan Your Financial Future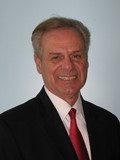 Hello, my name is Joe Rincione and I am a Financial Advisor with Voya Financial Advisors located in Pawleys Island, SC. Thank you for taking the time to check out my website where I believe you will find an abundance of valuable information relating to your financial future.


We created this Site to help you gain a better understanding of the financial concepts behind investing, retirement, estate planning strategies, insurance, and wealth preservation. Most importantly, we hope you see the value of working with a skilled professional to pursue your financial goals.
For a Complementary Financial Review, please contact Joe Rincione, Financial Advisor, 24/7 at (843) 997-1563.
About 40 million family caregivers in the U.S. provide unpaid care to another adult. Understand the associated financial, physical, and emotional costs.

Dollar-cost averaging can be an effective way to accumulate shares without focusing on market movements.

One change made by 2017 tax legislation, a new way of measuring inflation, may have a significant effect on individual taxpayers over the long term.

An overview of Section 529 savings plans, including their traditional use for college saving and the new rules for K-12 tuition.
Knowing your likely life expectancy is an important factor in making long-term financial plans.

Estimate the potential cost of waiting to purchase a long-term care insurance policy.

How Long Will It Take to Pay my Balance?

Calculate the rate of return you would have to receive from a taxable investment to realize an equivalent tax-exempt yield.