Joe Rincione, Financial Advisor - Helping You Plan Your Financial Future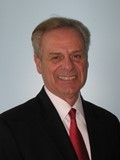 Hello, my name is Joe Rincione and I am a Financial Advisor with Cetera Advisor Networks LLC located in Pawleys Island, SC. Thank you for taking the time to check out my website where I believe you will find an abundance of valuable information relating to your financial future.


We created this Site to help you gain a better understanding of the financial concepts behind investing, retirement, estate planning strategies, insurance, and wealth preservation. Most importantly, we hope you see the value of working with a skilled professional to pursue your financial goals.
For a Complementary Financial Review, please contact Joe Rincione, Financial Advisor, 24/7 at (843) 997-1563.
Use this calculator to estimate the cost of your child's education, based on the variables you input.

How much can you afford to pay for a car?

Estimate the future cost of an item based on today's prices and the rate of inflation you expect.

Estimate how much would remain after paying income taxes and penalties if you took an early distribution from a retirement plan.