Joe Rincione, Financial Advisor - Helping You Plan Your Financial Future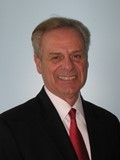 Hello, my name is Joe Rincione and I am a Financial Advisor with Cetera Advisor Networks LLC located in Pawleys Island, SC. Thank you for taking the time to check out my website where I believe you will find an abundance of valuable information relating to your financial future.


We created this Site to help you gain a better understanding of the financial concepts behind investing, retirement, estate planning strategies, insurance, and wealth preservation. Most importantly, we hope you see the value of working with a skilled professional to pursue your financial goals.
For a Complementary Financial Review, please contact Joe Rincione, Financial Advisor, 24/7 at (843) 997-1563.